Wednesdays at Grace
Fall classes Kick off on August 24
Find a place where you can grow as a disciple of Christ in one of our groups for both adults and children.
Starting on August 24
Dinner at 5–6pm
Classes at 6:15–7:45pm
Dinner

August 24
Hotdogs and hamburgers, chips, and assorted desserts
August 31
Lasagna, garlic bread, salad, and assorted desserts
$5 / adult, $3 / child, up to $15 / family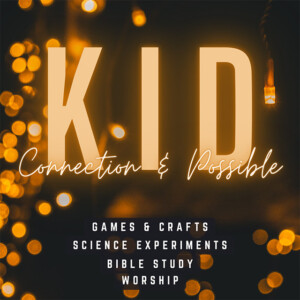 Kids Connection and Kids Possible: K–5th grade
6–6:45pm, 7–7:45pm
An interactive, hands-on learning experience. Our elementary students will have fun doing science experiments, making crafts and playing games.
Childcare: 6 weeks–Preschool
6:00–7:30pm