CONNECTING WITH STUDENTS, INVESTING IN FAMILIES, WALKING WITH JESUS

Grace Student Ministry (GSM) is specifically targeted towards Middle and High School students in the greater Gainesville area. Our desire is for every youth aged student in our community to know they are loved by Jesus and to share that love with others!
FALL 2023 CALENDAR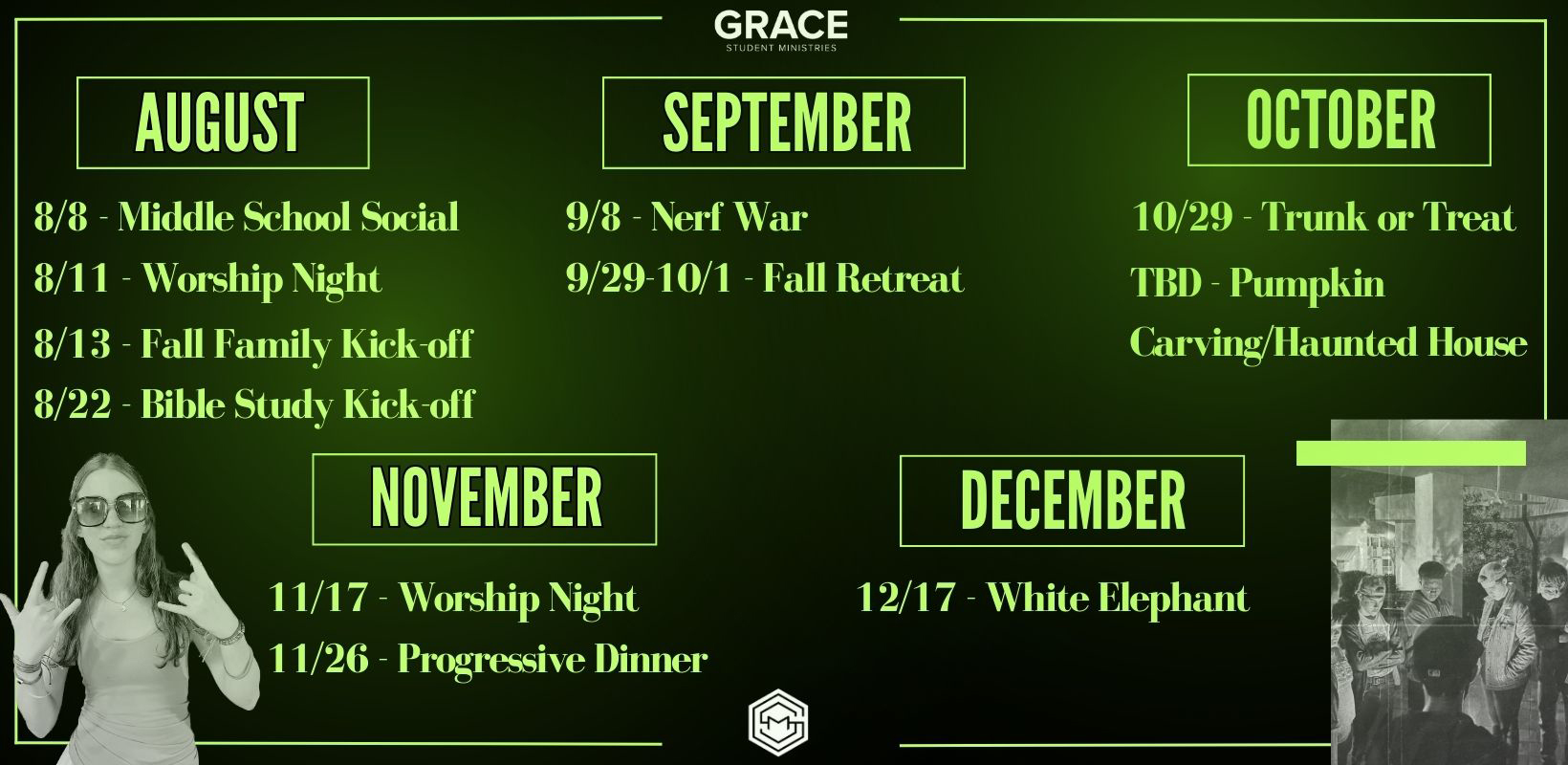 SUNDAY NIGHT YOUTH WORSHIP
Join us on Sunday night from 6-8pm for our middle and high school worship service! Food, games, and an encounter with the Spirit! We practice learning through a balance of sermons and small group discussion. Our goal is that each student feels connected, valued, and loved by Jesus!
TUESDAY NIGHT BIBLE STUDY
Looking for community? Join us on Tuesday nights for our girls and guys Bible studies from 6-8:30 PM! We start with dinner and then split into Bible study groups to dive into Scripture, talk about life, and pray for each other! It is a Spirit-filled space where we constantly pray for Holy Spirit encounters!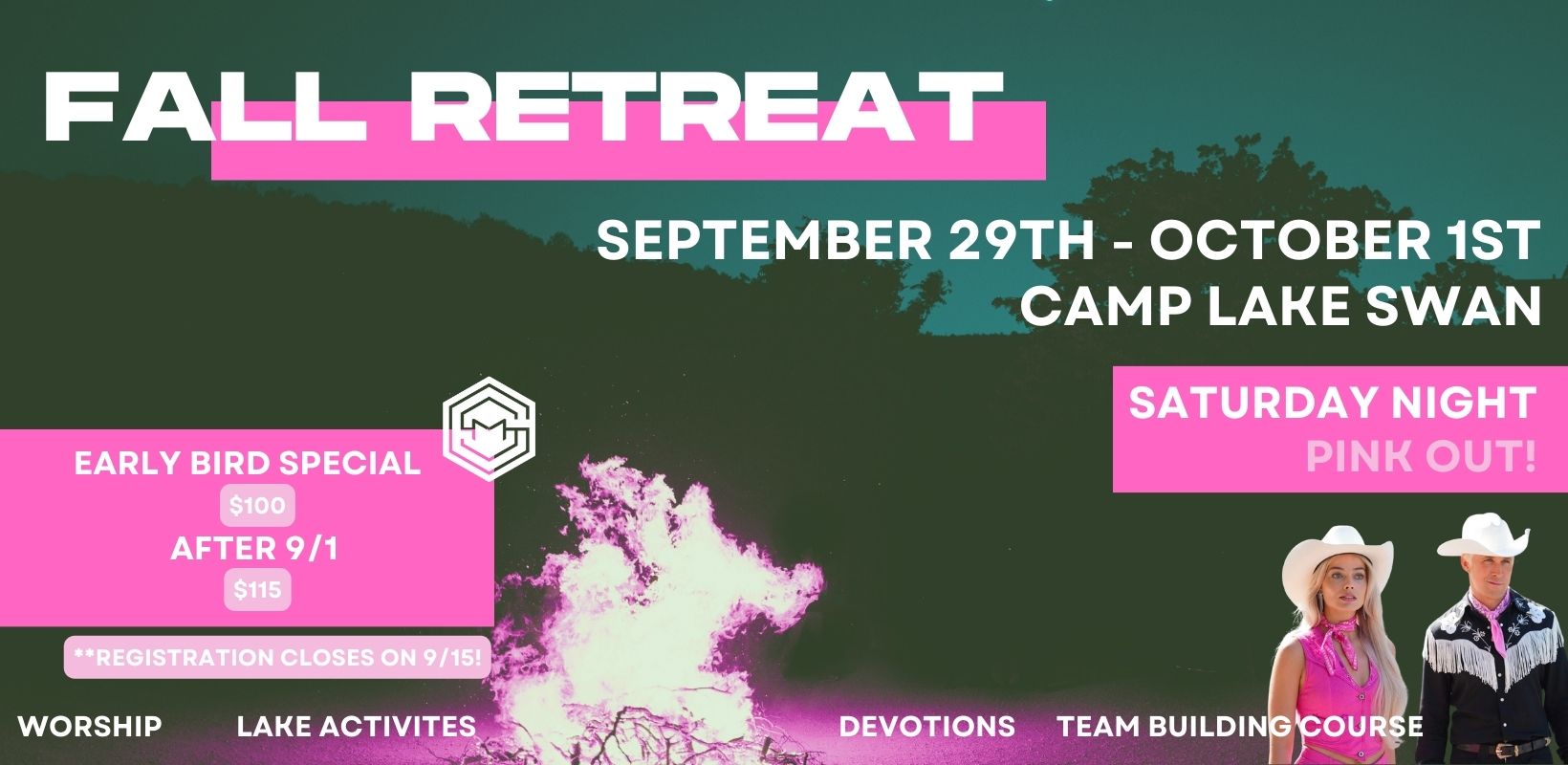 When you wake up in your own pink world at Camp Lake Swan, you'll know it's going to be the most EPIC weekend EVER!
Join us September 29–October 1 for our 2023 Fall Retreat at Camp Lake Swan! Experience daily large group worship sessions, small group devotion groups, team building challenges, lake activities, sports, and more! This retreat is for all middle and high schoolers! Our Saturday night session will be a PINK OUT so get all your favorite pink gear and bring it along!
The cost of the retreat is $100 from now until September 1st and then $115 anytime after September 1st.
Registration closes on September 15th.
Get signed up and let's have an amazing weekend in the Lord's presence!
Join with us for mission trips, retreats, camps, and service projects all year! We are dedicated to finding ways to put our faith in action and make real change locally and globally!