WELCOME TO GRACE
WE ARE GLAD YOU ARE HERE
Join us for a live service on Facebook at 9:30am and YouTube at 11:00am
GET YOUR GRACE FACE MASK!
During the COVID-19 outbreak, Family Promise has struggled to keep their ministry afloat. This incredible ministry is effective in transitioning families from homelessness into permanent housing. $5 of each mask sold will be donated Family Promise during this difficult season.
This is a great opportunity to support a great ministry & love our neighbor as we wear a mask while in public spaces.
A safe place to hear
a dangerous message
Every weekend we're opening the Bible together and learning from its pages in ways that speak right into our lives. In our services, our ministries, our music—in everything we do at Grace, our passion and focus are to bring God glory through His Son Jesus Christ. We hope to see you this Sunday!
Stay up to date with all our recent Sermons, Announcements, and More. You can also join us live on Facebook Sundays at 10:00am.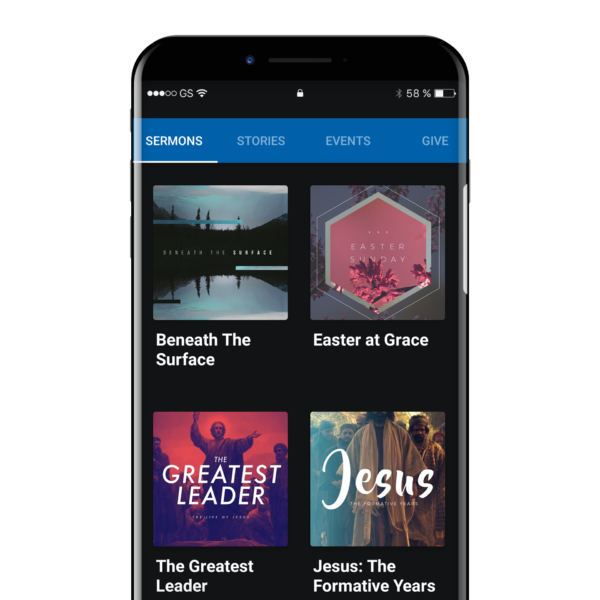 Download the new Grace app and stay updated with sermons, news, events, music and more. We're available in both the Apple and Android App Store. Don't miss out!