CONNECTING WITH STUDENTS, INVESTING IN FAMILIES, WALKING WITH JESUS
Elev8 Student Ministry is specifically targeted towards Middle and High School students in the greater Gainesville area.  Our desire is for every youth aged student in our community to be in growing relationship with Jesus.  We have youth every Sunday evening from 6-8 pm designed to connect with their heart.
Join with us for mission trips, retreats, camps, and service projects all year.  Our goal is to provide opportunities grow and put our faith into action.  We like to have fun too, we do a ton of events to have fun and promote community, invite your friends!
TEXT
If you are a student, text YOUTH to 352 474 2216
If you are a parent, text PARENT to 352 474 2216
SUBSCRIBE TO OUR NEWSLETTER
Click here to read our current newsletter
FIND US ON SOCIAL MEDIA
Check out our Facebook and Instagram pages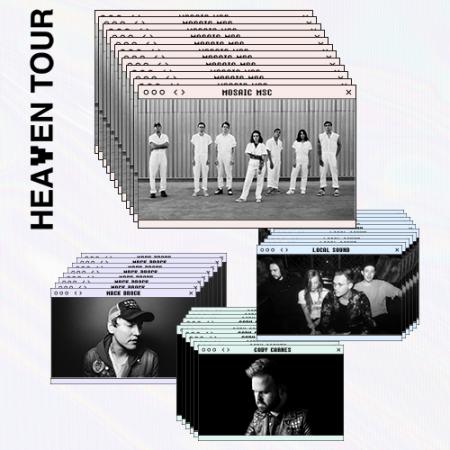 Mosaic MSC @ Alive Church
Thursday September 27th at Alive Church, we are going to catch the worship concert from Mosaic MSC.  If you don't know Mosaic, they sing the song "Tremble," which we worshipped to at camp this summer.  Check them out!  Tickets cost $20, sign up here
Meet in the church parking lot to head over to Alive at 5:30, the show will last a couple hours we should be back at church by 10.  Try to grab food before you get to the church, we'll get some ice cream after the show if they want to bring some extra spending money.
COMING UP AT ELEV8
9/2 | No youth (Labor day)
9/8 | Rock the Universe
9/9 | No youth (Rock the Universe)
9/16 | Youth Worship
9/23- Youth Worship
9/27 | Mosaic MSC @ Alive Church
9/30 | Youth Worship
10/5 | GHS @ Bucholz Football game
10/7 | Youth Worship
10/14- | Faith in Action (Youth ramp build, Youth Worship)
10/21 | Youth Worship
10/28 | Trunk or Treat